Testimonials Leave us a review on TripAdvisor!
Meet our awesome walkers and read the awesome things they have to say about us.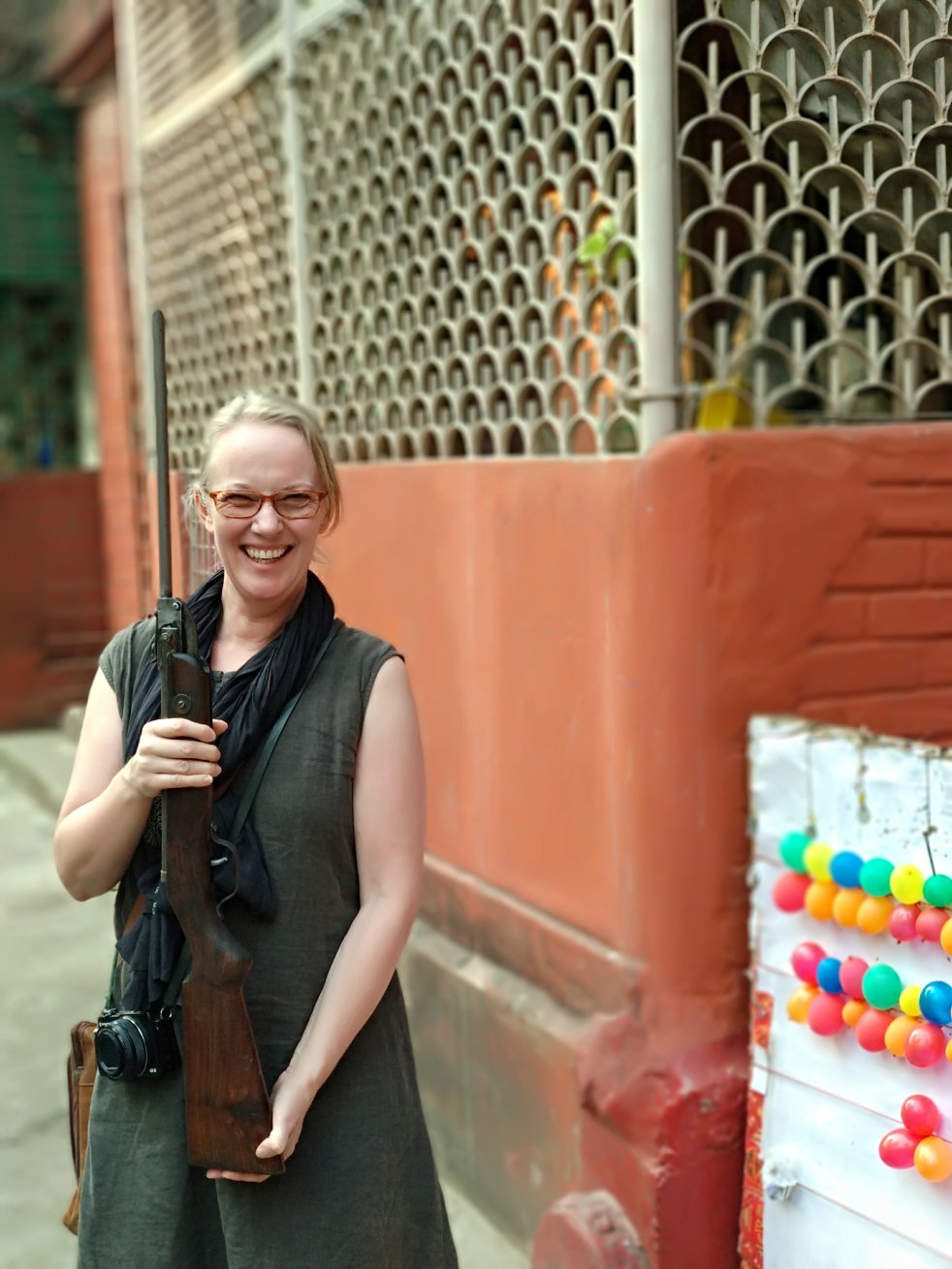 If you only have a few hours in Calcutta put yourself in the hands of an Explorer from Calcutta Walks and experience more of the city in a few hours than a month's wandering would provide. I took three walks with Explorer Anirban, each more fascinating than the last, each a conversation of history, culture, politics and above all food. We drank delicious chai from terracotta cups, snacked on rum balls from the old Jewish bakery Nahoum, grabbed Christmas cake from a shop in Grey Town and he can arrange an amazing Bengali meal in a traditional Calcutta home, urging you to "eat as you've never eaten before"… and you will! Calcutta Walks offer much more than a tour of the well-known monuments and sights, but a behind-the-scenes look at an extraordinary city: through apparently locked gates to discover beautiful Bengali courtyards, Chinese churches, ancient synagogues. Down bustling back alleys of market traders and quiet lanes to stumble across the Calcutta home of the Aga Khan. At twilight we climbed darkened staircases for a bird's eye view of heaving Burrabazar. This only scrapes the surface of my Calcutta experience… Thank you so much Anirban!
Dr. Sarah Dietz, UK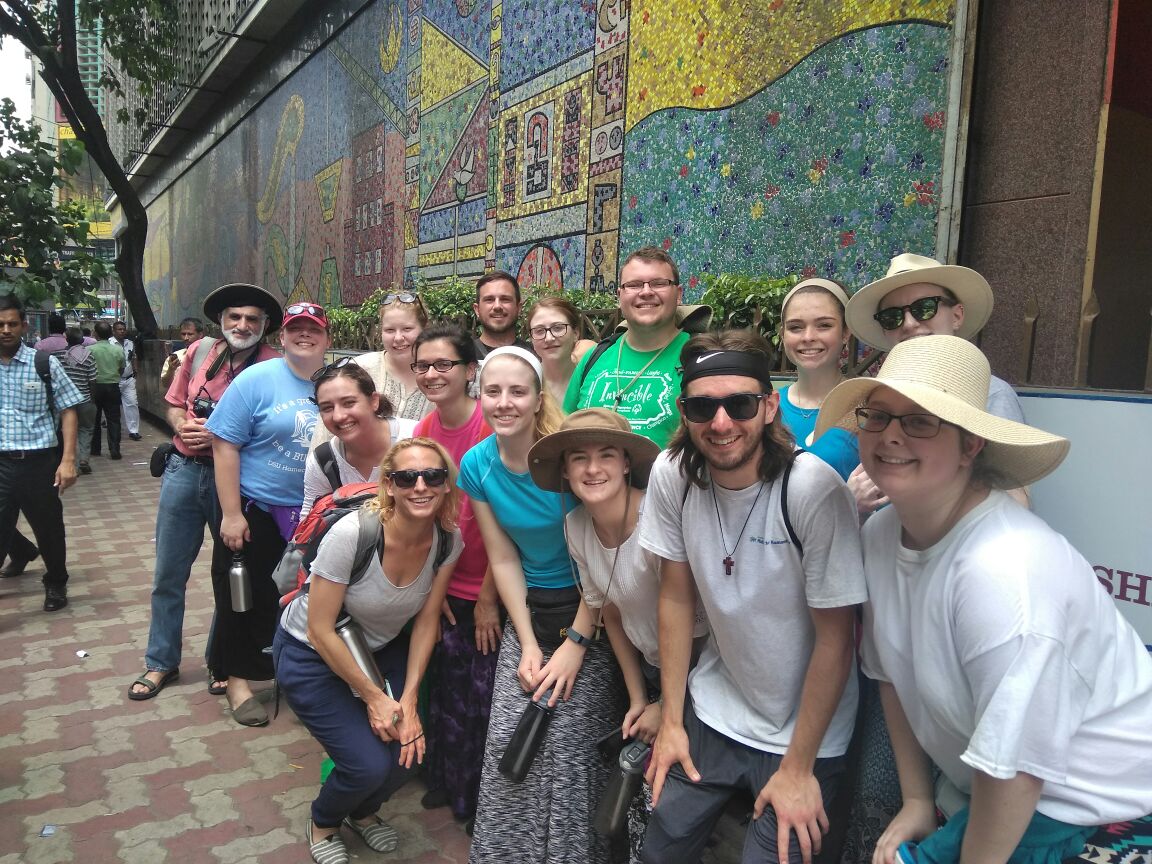 I was at first nervous traveling to the unknown city of Calcutta, India with a group of students from my university in late May; but the amazing tour guides of Calcutta Walks made my group feel welcomed and right at home! Our tour guides- Ram, Ani, and Ritwick beamed passion for their beloved city, and were extremely knowledgeable of its rich history. Not once was I bored on one of their tours- and I learned so much about the culture of India which I would not have learned otherwise! Calcutta Walks really helped make my school's service trip memorable- and allowed me to experience the culture of Calcutta on a whole other level. Their hospitality is greatly appreciated and I strongly recommend this amazing company! Anyone traveling to Calcutta must dive into the culture and history with these fun and passionate tour guides! - Sarah
DeSales University Group, USA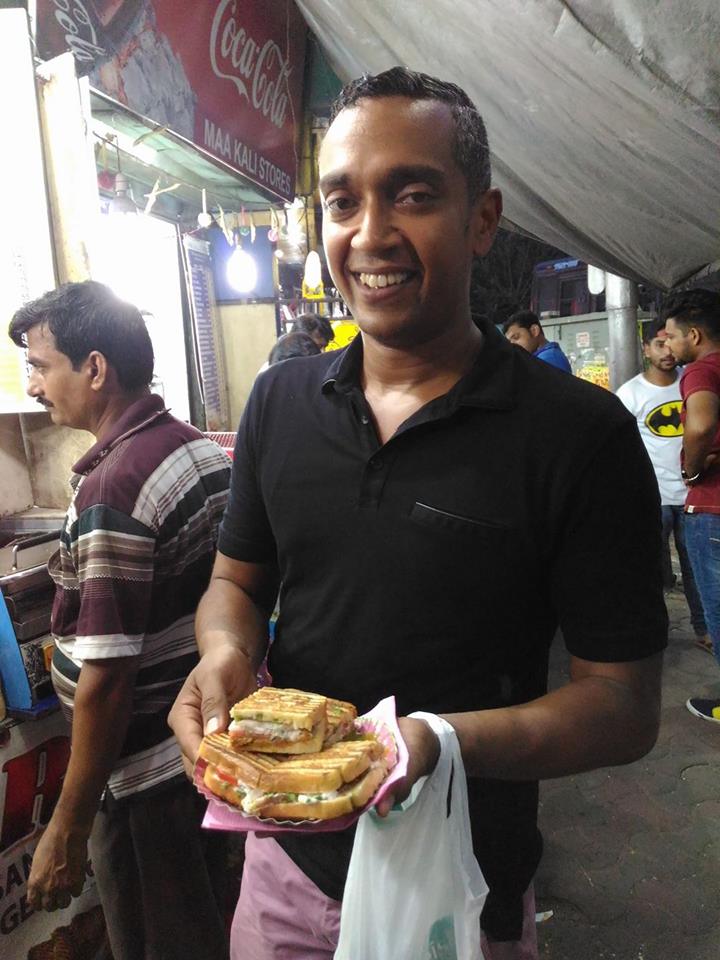 I am still smiling, and my stomach is still dreaming, thinking of this amazing tour. Anirban is the perfect guide, with perfect English and a deep knowledge of the city coming from being a native Bengali. The tour combined the perfect amount of city knowledge with an opportunity to try the best street food the city has to offer. I am most impressed to note that Anirban was totally correct that no matter how dodgy looking the eating establishment, he had picked places where the guests could eat at will and not get sick. I felt amazing after and the next day!
Vijay, USA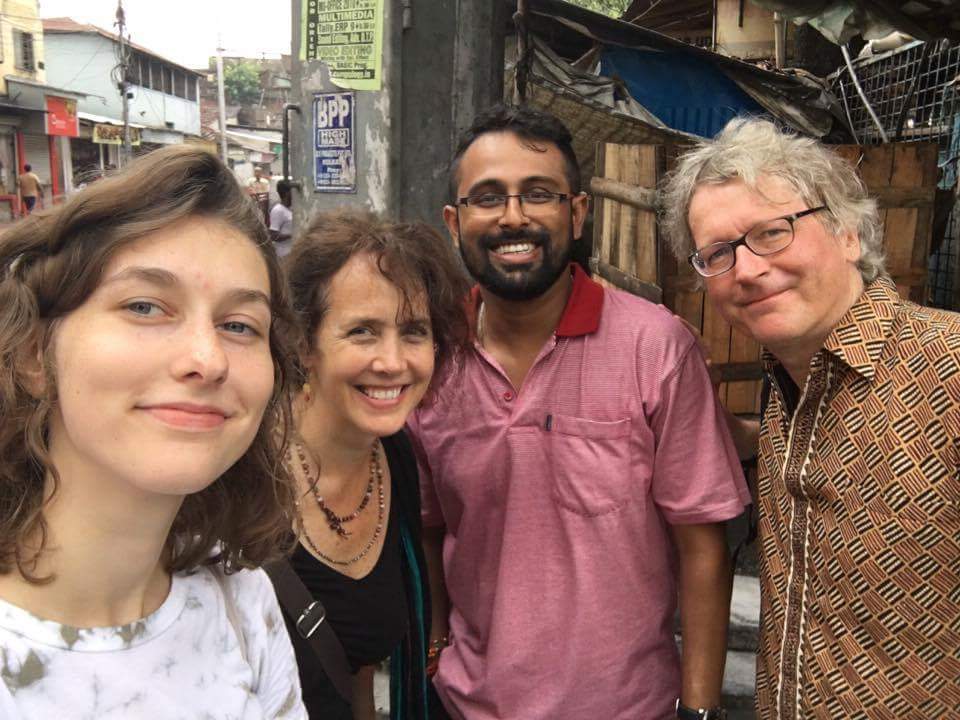 Calcutta Walks is a wonderful local tour company -- highly recommend to anyone visiting the city! I think the best tour guides I've ever had. They do tours on various themes for different types of groups, from families (we were just 3 people for 2 days) to larger educational programmes. They are all about helping you live a place briefly the way locals live it...the streets, the food, the people, the history. And our guide, Ramanuj Ghosh, was so knowledgeable, enthusiastic, friendly and tuned in, both to us and those we encountered on the way. He really helped us understand what Calcuttans feel about their city, and made it riveting to all of us, including our teenage daughter. He really made our visit to this fascinating and full-on city special -- wouldn't have been the same without him. We started with their Melting Pot walk, an absolutely fascinating tour showcasing the cultural diversity of Calcutta -- a vital legacy of this city I think all visitors should see. We were so pleased, we did another of their walks the next day, to the flower market and north where the gods are sculpted for Durga Puja. Highly recommended!
Cly Wallace, UK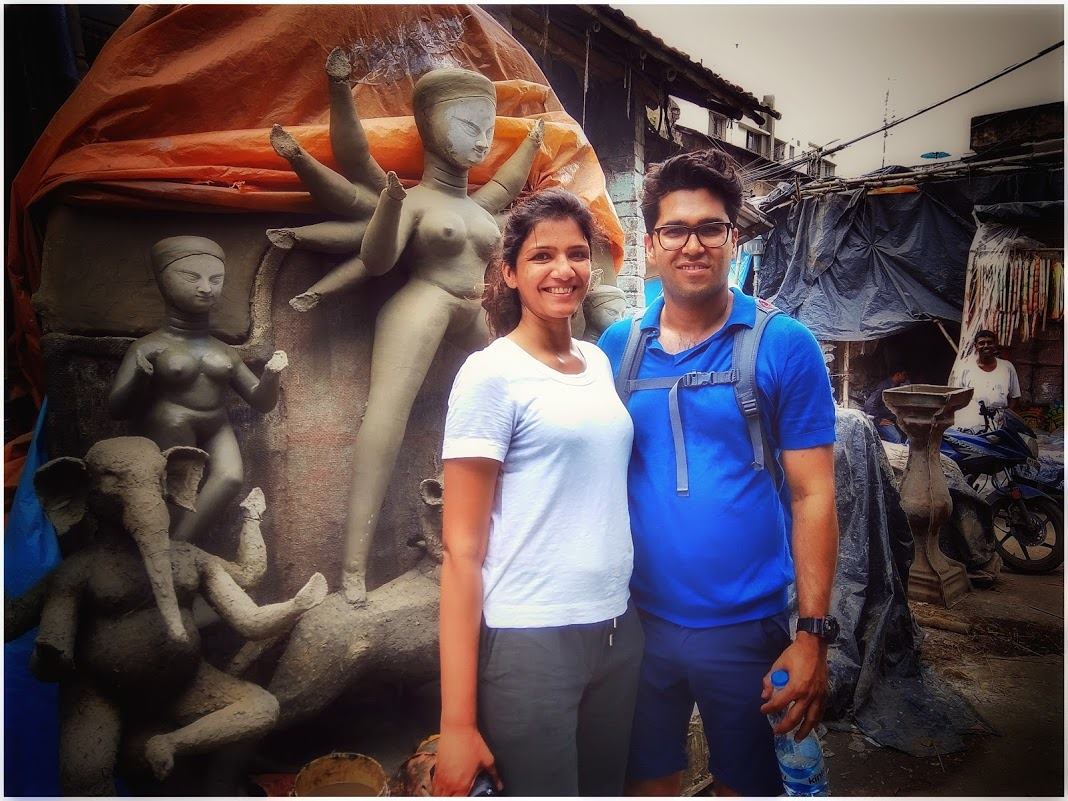 This summer, when I was in Kolkata I came across calcuttawalks – a company which organises walks to explore the various parts of the city. Even though I am a Kolkata girl, the city always has lanes and alleys to explore which I wanted to capture. Armed with my camera and my curiosity, I ventured out with my husband and a fellow photographer Anirban Dutta to explore the Flower Market, Hoogly Bridge and Kumartoulli (a place that needs a separate post). Swarmed with stalls showcasing different varieties of flowers matched by the energy of around 2000 sellers, the Flower Market at Mullick Ghat in Kolkata boasts of 125 years of heritage and stands as the largest Flower Market in Eastern India. We started at 7 in the morning when the markets were waking up and coming alive. It was a hot and humid morning but little mattered for my lenses which were taken over by the flavour of the surrounding. Article Link http://monicachindalia.com/blog-2/
Monica Chindalia, Dubai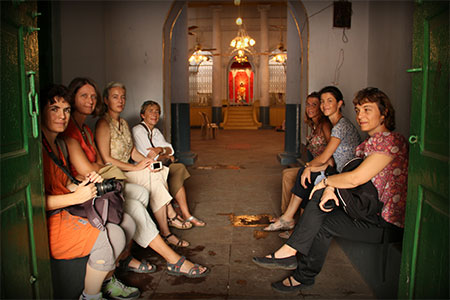 We are 9 French ladies living in Bangalore and we did 3 of the walks (Dalhousie - Confluence - Sovabazar). It was just SUPER - AMAZING - INTERESTING and also DIFFERENT, all this and even more thanks to Ritwick and Ifte. What else can I say : do not hesitate to sign in. I am sure we discovered lots of hidden places we would not even have noticed by our own. And we had lots of fun too.The idea is great. I will highly recommend these walks to my expats friends in India and French friends coming to visit. Other major cities in India... and abroad should take example. Namaste!
Geneviève Messmer, Bangalore.
Best experience I had in India! I have lived and traveled in India for over a year now and my experience with Calcutta Walks was easily one of the most amazing I have had. Initially I was hesitant to partake in a walking tour but I am so glad I let my friend talk me into it. The home stay Calcutta Walks arranged for us was wonderful, the house gorgeous and the family unbelievably friendly. The walks were fascinating and allowed us an opportunity to experience Calcutta in a way that would have been totally impossible without them. Our adventurous guide took us to behind the scenes places (at times, literally people's backyards) to show us a beautiful tree or an important historical location. Introducing us to local figures to hear the stories from their mouths or taking us to drink the best tea in Calcutta, the employees of Calcutta walks clearly love their city. And it is this love and passion for sharing their city, that make Calcutta Walks such a memorable and wonderful experience. I highly recommend anyone who wants to get off the beaten track and see India from a different perspective to take a walk with Calcutta Walks.
Max Anders, San Francisco
"
As part of the walk you will also receive a very helpful map of Kolkata - apparently there a none that are quite like it. Indeed some of the other locals we met confirmed this, and they were quite jealous of our acquisition. The map was subsequently an invaluable resource for navigating the teeming streets of the city.
"
- Emma and Nathan, Auckland, New Zealand.
Two days ago we made the Photographer's Walk with Rahul. It really was great. I am not a photographer, but my girlfriend is. She got great tips from Rahul. And I enjoyed it very much due to the information we got about the history of this neighbourhood. I love to get to know the city better this way. Rahul talked with respect to the city, to it's inhabitants. We even got invited by a 82-year old milk man in his home. An experience we will never forget. By all, it's a great neighbourhood, we got there early morning, seeing how the city wakes up. When you are in Calcutta and if you are interested in getting to know the city better, just go with Calcutta Walks!!
Willeke Van Nieuwenhuijze, Netherlands.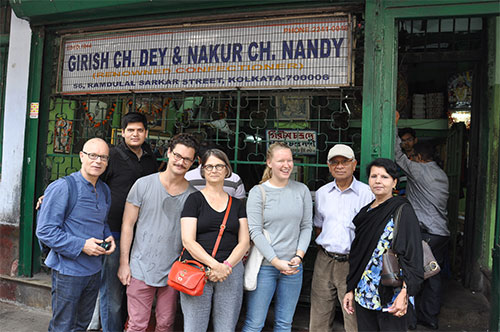 We went on four tours over two weeks and loved each one. We have a feeling for Calcutta that we could not have gained without a lot of reading, exploring and a few knowledgeable friends. Our ages ranged from 22 to 58 and we were all delighted by our experiences on the walks. On top of all this, the guides are personable, educated, interesting, and helpful. Definitely ask for one of their maps - when we were not walking with a guide, we were using all the advice on their map - better than any guide book or tourist map I've found for a city. Thank you Calcutta Walks!!
Sybille Ecroyd, Dubai.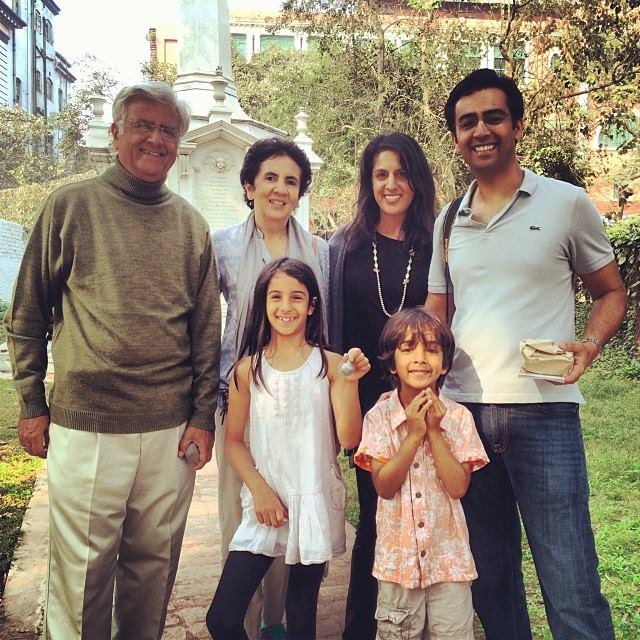 We come to Calcutta every year and wanted to experience the city in a new way. We did the private tour, and brought our two children, ages 5 and 7. We could not have been happier with our experience. Seeing any city on foot is the only way to truly understand the surroundings, but it has to be done right. We met our guide at 8am and spent the next three hours transported to a time when the British ruled India. Ifte was knowledgeable of course, but the way he described the history was through anecdotes, stories, and fun trivia. He answered all of our questions happily and thoroughly, even if many of them took him off the planned course. The children also felt comfortable asking their questions, which he answered with the same respect and clarity as he answered those of the adults. Three hours flew by, we all learned a ton, and left loving this amazing city even more. We will absolutely be doing another tour next December... So please save us a prime 8am slot!
Bhandaris, Chicago.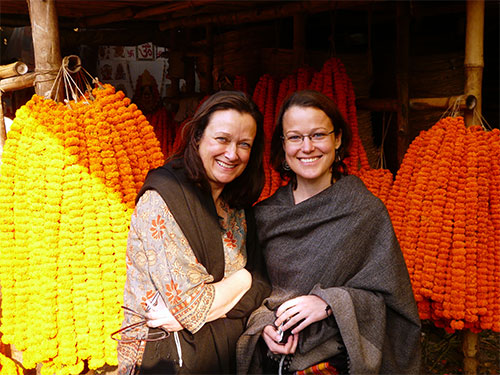 Calcutta is notably one of India's less touristy cities and getting to know the place is not as straightforward as in other mega-cities in India. Calcutta Walks does an excellent job at introducing the city from the perspective of proud citizens – and they do so with a great sense of humour and lively discussion. The price for the cultural walk seemed a bit steep at first glance, but at the end of the day it was one of my more memorable experiences in India. True to famous Bengali hospitality, Ifte and the rest of the team certainly go out of their way to ensure a warm and friendly welcome – and their efforts don't stop at the walk. They provide a "one stop shop" for travellers. On a recent trip to India with my mother, they arranged all the hotels and transportation in Calcutta and beyond (Darjeeling, Kurseong), pointed us in the right direction for authentic Bengali restaurants and provided suggestions for shopping and day trips. They took the hassle out of our travel planning and we were impressed with all the arrangements they made.
Kerrie Proulx, Dhaka, Bangladesh
"
There is much to be un learned and much to be understood and this is an amazing way to start your own journey of discovery. I strongly recommend this for anybody who loves history.
"
- Anuradha S, Bangalore, India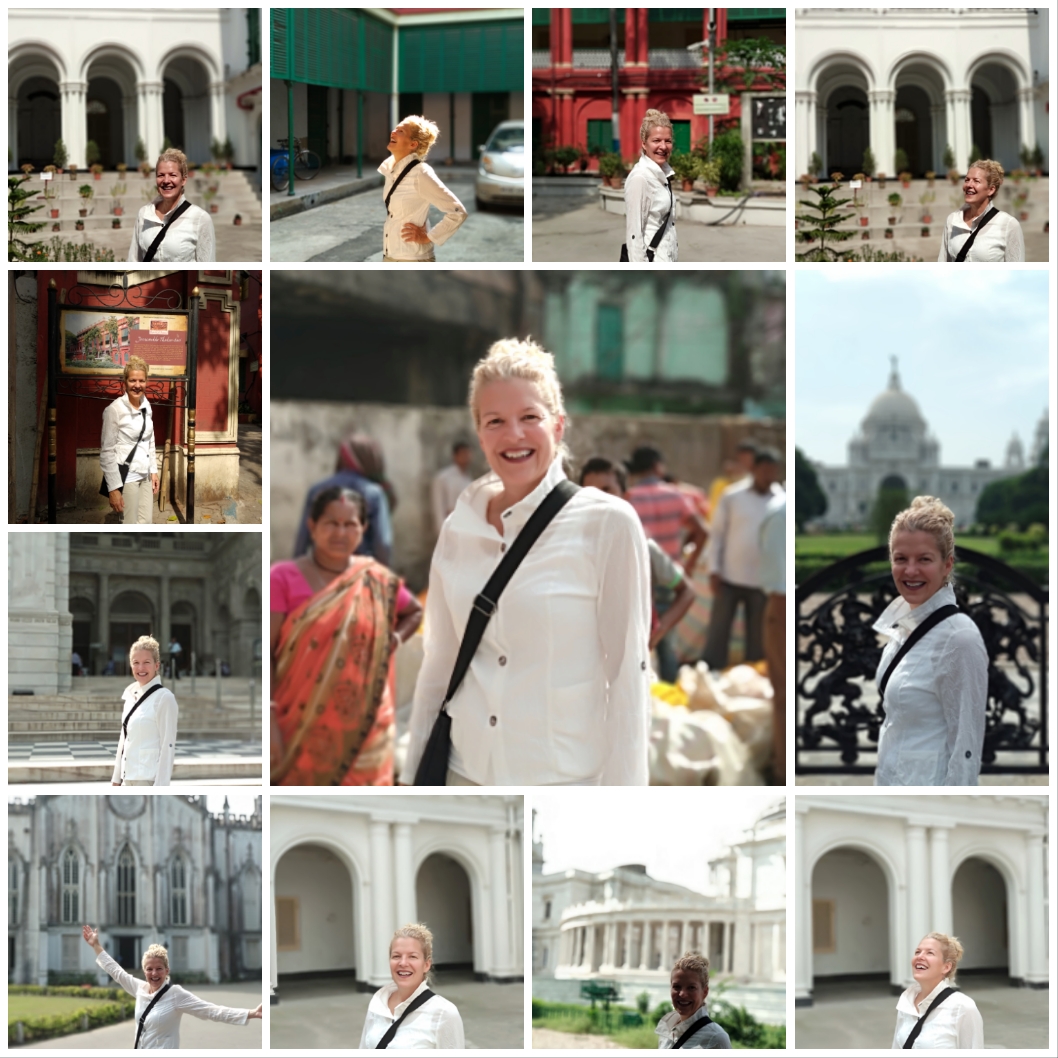 Fantastique! J'ai été touchée par la beauté de Kolkata grâce au guide Anirban qui est brillant, intéressant et sensible à l'art de la ville qu'il aime tant et de ses habitants. I warmly recommand this great city tour with Anirban Dutta.
Marie-Josee Malenfant, Quebec, Canada
Having scanned through a bunch of walking tour companies, I am very glad I chose Calcutta Walks! I did the Dalhousie Square Walk.. I was in awe of the British influence and architecture throughout the city and the indepth knowledge of the city provided by none other than the amazing Anirban tour guide. I left that tour feeling more knowledgeable about Dalhousie Square, the British history in Calcutta, and just the city in general. Also, the hospitality shown by Anirban was great, truly took care of me and my needs throughout the tour. Calcutta Walks offers a variety of tours to explore and learn about this beautiful and diverse city, so I will be coming back for more!
Aaron Edward, USA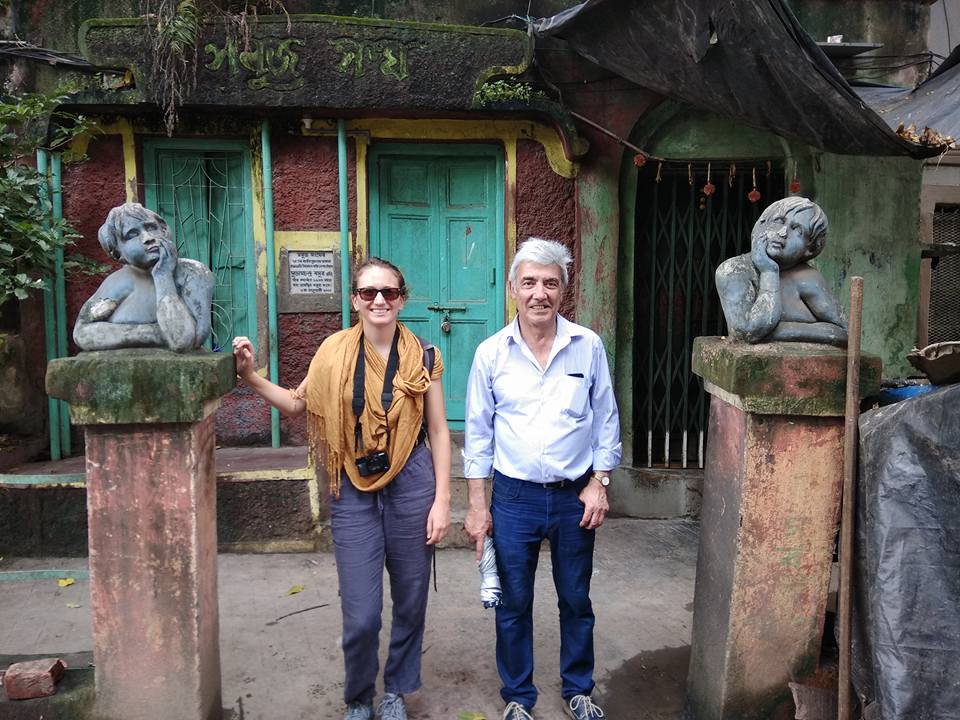 I took this walk with Anirban as the guide together with another solo traveler!! Starting from the North point Police station, we headed to the flower market next to the river Hooghly, then crossed the Howra bridge. After a short walk on the other side of the river and a wonderful breakfast, we took a ferry across the river to Kumartuli, to see how potters make god idols from straw and clay. An art which has been practiced in this area for 300 years. The whole tour was highly informative and our guide provided a world of previously unknown information.. Extremely professional!! This walk made my visit to Kolkata memorable!! I would HIGHLY recommend it!!!
Richard, Melbourne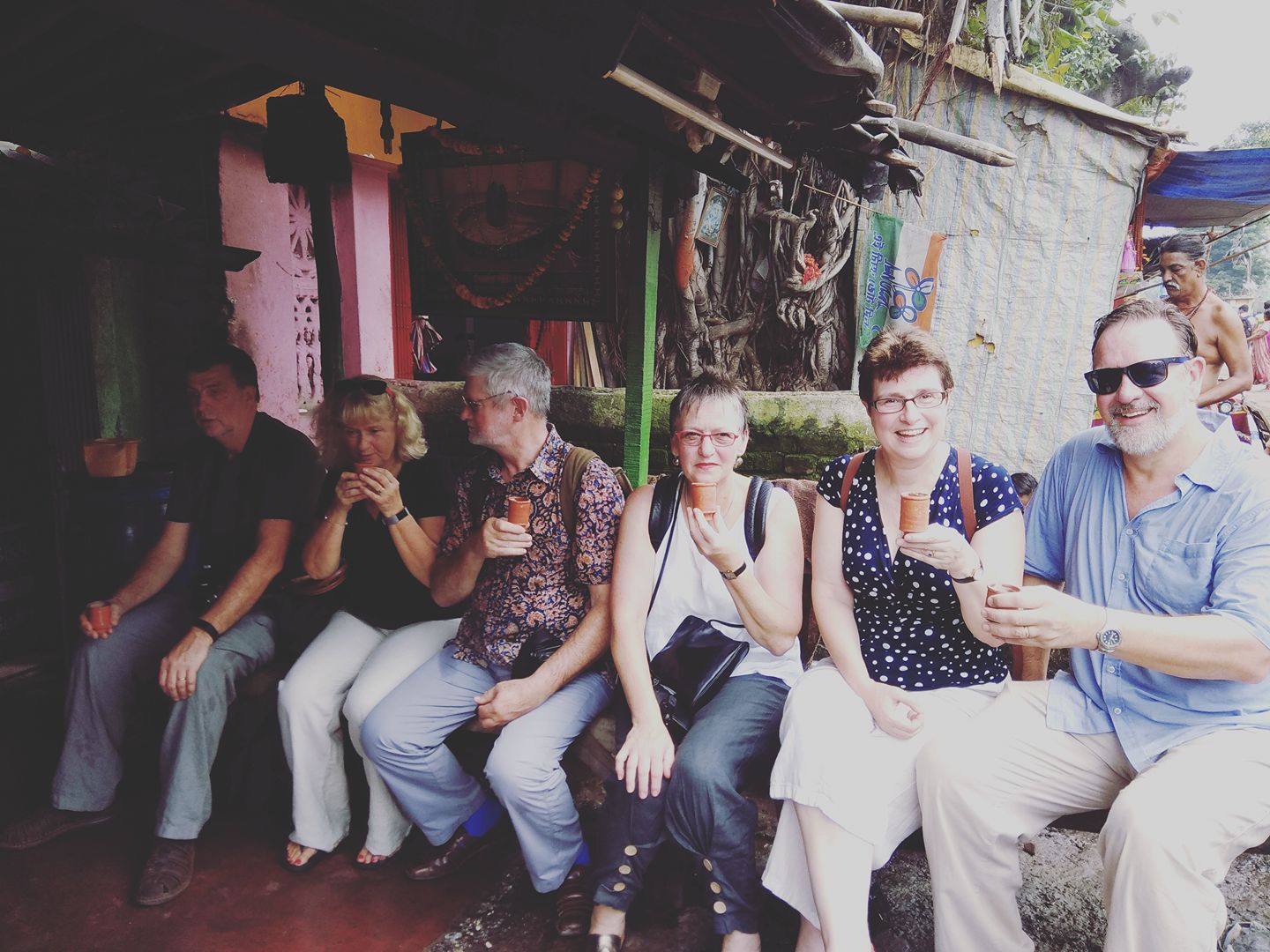 "This is Calcutta and you are as humble as it's hospitality" as Tony and group said! One of the best walks ever done with these beautiful and charming couples ! Bringing the Goddess to the Earth Walk !
Tony Hastings, UK
Anirban of the company "Calcutta Walks" was an amazing guide and assistant for my documentary filming in Calcutta. Not only did he take me to the right spots at the right time, he also knew how to assist a cameraman and understood when the light was best to shoot at certain spots. He had great knowledge of the history and culture and made sure there was always enough food and water. On top of that he was great company! I can recommend this company warm heartedly. You will have a great time and learn lots about the city!
Lawrence Richards, Berlin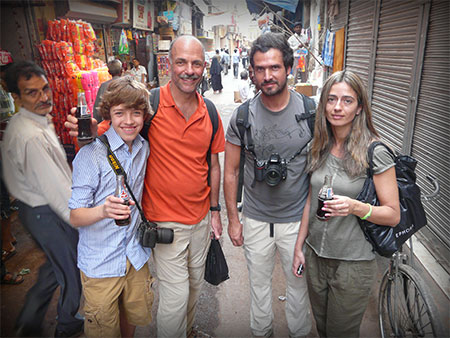 We did two tours, a bicycle tour in the early morning and a historical tour. We had Ifte for both and both were fantastic. Prices were very reasonable, and the tours fascinating. I definitely recommend the bike tour, it was truly amazing to see the city waking up in the early morning. We also booked a home stay through Ifte which was the best place we stayed in India.
Jack Kuenzle, Connecticut.
Passionate, knowledgeable, educated, engaging and unafraid to show you the true city, today; as it was; and what it might be. Call it "assisted exploration". You can't package this type of tour, it flows with the current of the city. If I could see Rome, New York, Buenos Aires, or anyplace in the world with this guide - I would go tomorrow. Sadly - only in Kolkata. Not to be missed! Truly an experience, but not for the faint of heart. This is the real deal.
George & Connie, Quebec, Canada.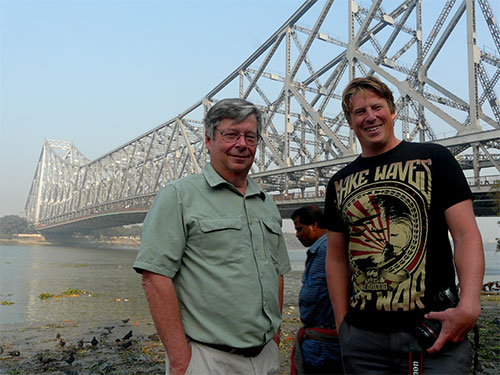 Honestly, one of the best three hours of my travelling life. I've visited over 80 countries and as you can imagine had plenty of awesome experiences amongst them. This morning will remain as one of the best ever. Thank you Calcutta Walks. I will be recommending you far and wide!
Ben Grozier, Sydney.
"
If you want to dig deeper into Kolkata's history, a walk with these guys is a must!
"
- Surabhi Mitra, New Delhi, India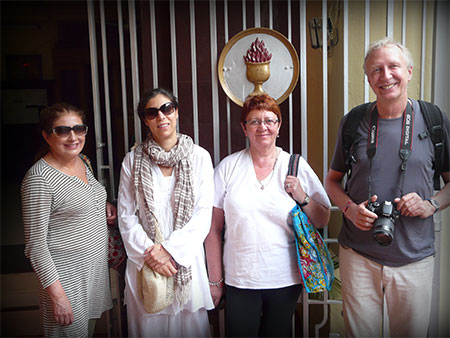 I have been to Kolkata four times and every time I do several walks with Calcutta Walks . I have done the Confluence of Cultures 4 times, Dalhousie Square and Kumartuli 3 times each. Why? Because they are amazing and they are different every time depending on the "Explorer" and the time of the year. The are not only interesting but they are loads of fun as well...and they make you fall in love with that astounding, strange, enormous city that is Kolkata.
John Crawley, Paris.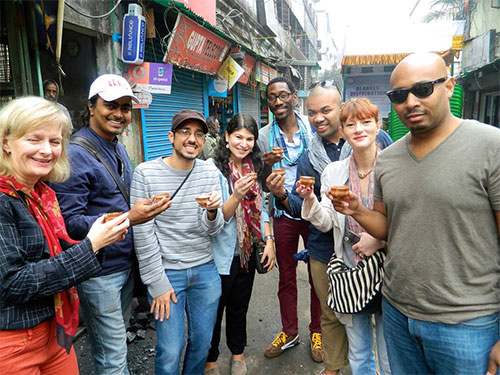 I love to engage directly with a people when I travel, but had been intimidated upon arrival in India by the sounds and crowds. This tour was just the introduction I needed. Seeing the city with Calcutta Walks was like being introduced to a new friend by someone you trust. Safe, special, informative, but also personal. Without a doubt, I would go on any of the tours provided by them because I know it would be a truly special experience. And it was simply the icing on the cake that the tour concluded with every participant receiving Calcutta Walks' extraordinary map of the city. It's so detailed and also easy to read. Thank you guys for a morning of truly unforgettable memories. See you next year!
Fareed Mostoufi, Washington DC.
"
Calcutta is large, sprawling, dirty, crowded, fascinating, historic all wrapped up together, and needs a really good guide to bring it to life.
"
- Brad and Lizzie, London, UK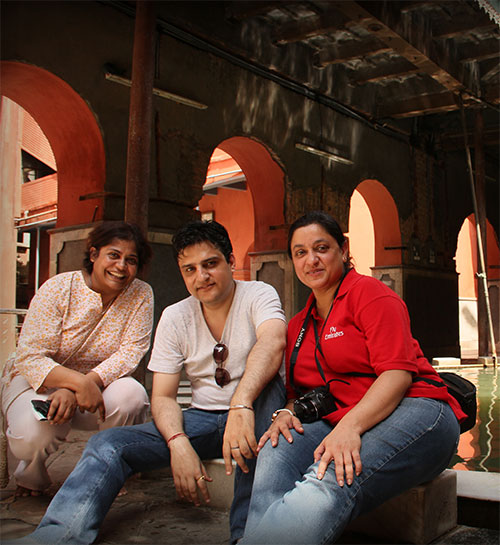 I have been on 2 walks with Ifte and team. They are all so passionate about their city and share a common dream to showcase the charm and substance of Kolkata to the world. I have recommended him to many friends and clients and each one of them has been impressed. In the words of one of my clients - "Yes, Ifte is a real find. We had a great time with Ifte today on the walk - he's not cheap but he's very good." that pretty much sums it up. I would highly recommend Calcutta Walks to anyone who wants to see the extraordinary side of this 'City of Joy', Kolkata!
Seema Mohanchandran, Hotel Taj Bengal.