Our River Boat Tours
Timings:

8am to 2pm

Meeting Point:

Millenium Park Jetty

Price:

INR 3,500 per person

Greater Calcutta Cruise

Belur Math to Botanical Gardens

The cruise starts at 8 am and takes you to the pristine Belur Math for a greater understanding into who created the famous Ramakrishna Mission and how. With breakfast and lunch on board we also visit the Botanical Gardens, home of the famous Banyan Tree, the largest of its kind in this part of the world.
Available only on days we already have a group of 10 people going.

Timings:

03:30 PM to 06:30 PM

Meeting Point:

Your Hotel Lobby

Price:

INR 6,500 per person as a shared tour minimum 2 pax and INR 7500 per person as a private and exclusive tour minimum 2 pax

Sailing towards the Goddess / Sunset River Cruise

Belur Math

Our river is the Hooghly, a tributary of the Ganges. And if it weren't for that test flight at Kitty Hawk, you probably would've sailed down this waterway to our city. Take a breather and join us on a river cruise.

Take in the glory of the setting sun on our river Hooghly, while sailing upriver to Belur Math, the international headquarters of the Ramakrishna Mission and Dakshineswar, a unique Kali temple. Includes the company of an Explorer with snacks and tea on board.
Latest from our blog
22nd December, 2013
Raja Rammohun Roy in Bristol by Claire Tomkins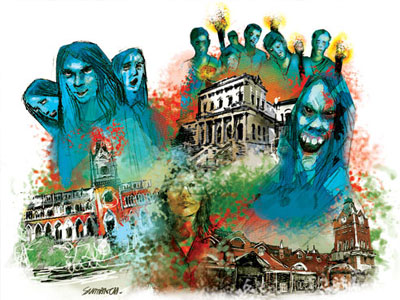 31st October, 2013
A HAUNTED NIGHT TOUR BY IFTEKHAR AHSAN OF CALCUTTA WALKS TOOK T2 TO SIX SPOOKY SPOTS
27th September, 2013
Theatre And The City by Shuktara Lal
11th September, 2013
Street Eats by Ifte in The Telegraph Food Guide 2013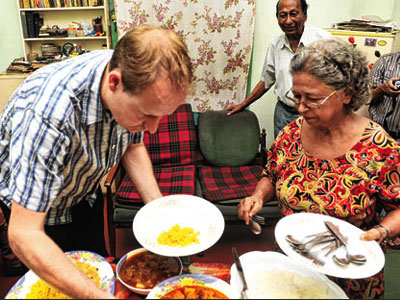 4th September, 2013
Dominic Chapman, Michelin star chef, goes on the Calcutta Walks Food Trail
Jane's Walk Adda Report… the way forward.
Calcutta Walks would help all to take the stride towards making of a brighter Kolkata.
29th June, 2013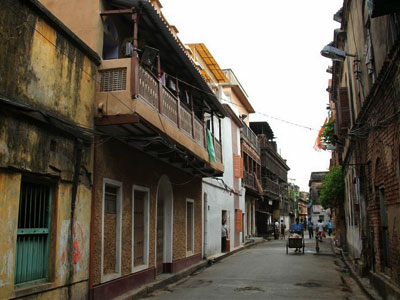 20th June, 2013
Nidhi Dugar Kundalia's narrative on Calcutta, her in law's place, which she shares with Goddess Durga.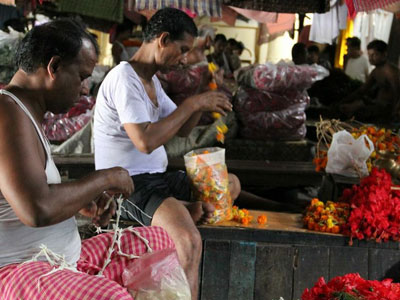 6th May, 2013
Unknown city found on foot
48,776
Cups of cha consumed