Our Motorbike Tours
Timings:

0800 hrs to 1200 hrs.

Meeting Point:

Your Hotel Lobby

Price:

INR 3500 per person.

Good Morning Calcutta! / A Royal Enfield Motorbike Tour

Old City to Botanical Gardens via Howrah Bridge

The city from a Royal-Enfield-rider's perspective. Simply because maneuvering through the old town is easier and faster this way, and we love these beasts that have been in production in our country every since WWII. Join us on a discovery of the city through the lens of the riders of the cult bike, Royal Enfield. Do the must see sites of the city with intermittent breaks at various bikers' stops.

We pick you up at 8am and take you to the nearest biker's tea stop.  After some tea and snacks possibly, we head out to see the various sites of the old city and its Southern extensions.

Via the old Howrah Bridge we may head out to the Botanical Gardens to check out one of the world's largest Banyan tree. Return back via the new hanging bridge and head straight to lunch at an interesting Calcutta joint. Drop back to the hotel by 12 noon approximately.

Special Instructions
Not for the faint-hearted. Although we ride at slow cruise speeds, the Calcutta traffic may get challenging.

Timings:

8:00 AM - 2:00 PM

Meeting Point:

Your hotel lobby

Price:

INR 5000 per person

Little Europe Motorbike Tour

Barrackpore to Bandel

On regal Royal Enfield motorbikes this tour takes you to all the different European colonies that existed around the Ganges. We start with Barrackpore, once home to British army and site of the beginning of the 1857 revolt and end at Hooghly, once home to the earliest Portuguese settlement, now best remembered for the Bandel Church. Serampore of the Danes, Chinsurah of the Dutch, Chandernagore of the French and Hooghli of the Portuguese. It's a full day trip that will give you a deeper understanding of the European colonies that neighboured Calcutta.

Timings:

Oct to May.

Meeting Point:

Siliguri, West Bengal, India.

Price:

On request.

The Himalayan Sojourn – 15 Days – 1200 kms

Sikkim, Darjeeling, Dooars.

Ride with us on classic WWII style Royal Enfield motorcycles through one of the most isolated, picturesque and mountainous regions in the world. The eastern Himalaya is a taste of paradise for adventure-seeking motorcycle travelers. Ride through alpine meadows, glacial lakes, the verdant thickly forested mountainsides; take in the serenity of small villages, terraced fields and Buddhist Gompas. Go off the beaten path to pristine and breathtakingly beautiful scenery, awe inspiring views of snow covered peaks including Mt. Kanchenjunga, and interactions with the warm and hospitable indigenous hill tribes; all combine to give you a unique and matchless holiday experience in the Himalayas. Explore the hidden kingdom of Sikkim and the mist covered mountains of Darjeeling with an intoxicating mix of adventure, culture and history that comes together to give you an experience of a lifetime.

Stop to drink from the pristine water streams,(mountain springs) ride through winding roads that beg to be ridden, interact with the locals and experience their isolated yet contented way of life, savour their fresh organic produce, learn the intricacies of their cuisine and indulge in many more such authentic journeys both within and without.
Latest from our blog
22nd December, 2013
Raja Rammohun Roy in Bristol by Claire Tomkins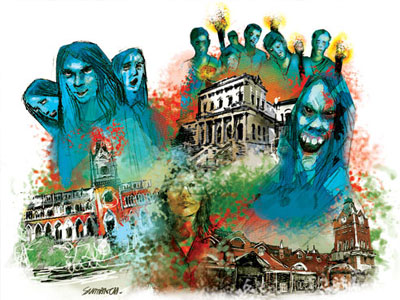 31st October, 2013
A HAUNTED NIGHT TOUR BY IFTEKHAR AHSAN OF CALCUTTA WALKS TOOK T2 TO SIX SPOOKY SPOTS
27th September, 2013
Theatre And The City by Shuktara Lal
11th September, 2013
Street Eats by Ifte in The Telegraph Food Guide 2013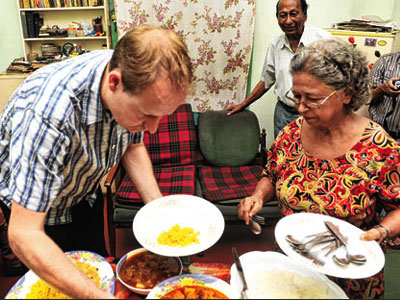 4th September, 2013
Dominic Chapman, Michelin star chef, goes on the Calcutta Walks Food Trail
Jane's Walk Adda Report… the way forward.
Calcutta Walks would help all to take the stride towards making of a brighter Kolkata.
29th June, 2013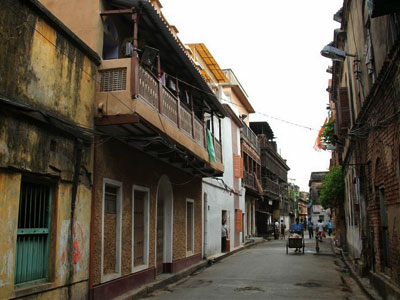 20th June, 2013
Nidhi Dugar Kundalia's narrative on Calcutta, her in law's place, which she shares with Goddess Durga.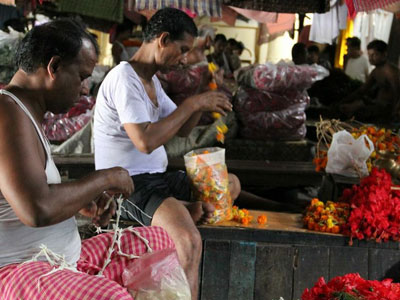 6th May, 2013
Unknown city found on foot
48,776
Cups of cha consumed