Our Bicycle Tours
Timings:

0600 hrs to 900 hrs.

Meeting Point:

Indian Airlines Building

Price:

INR 3000 per person.

Pedalling through the Old City / Bicycle Tour

White Town | Black Town | Grey Town | Riverside | Wetlands

We set out early morning, much before the rules against bicycles kick in, on an exploration of the old city of Calcutta – through its unique and interesting localities. Comfortable clothing, average biking ability, hugging corners while riding and listening to directions should give you a great exploration of the old city.

Based on the morning's choice we can do:
Colonial areas / the Black Town / the Grey Town / Localities By The River / East Calcutta Wetlands or a mix of everything.
Latest from our blog
22nd December, 2013
Raja Rammohun Roy in Bristol by Claire Tomkins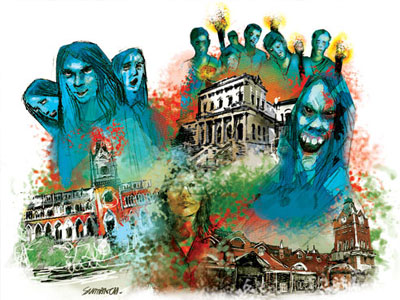 31st October, 2013
A HAUNTED NIGHT TOUR BY IFTEKHAR AHSAN OF CALCUTTA WALKS TOOK T2 TO SIX SPOOKY SPOTS
27th September, 2013
Theatre And The City by Shuktara Lal
11th September, 2013
Street Eats by Ifte in The Telegraph Food Guide 2013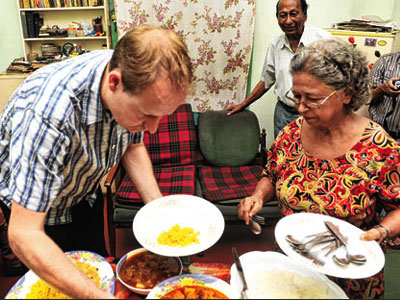 4th September, 2013
Dominic Chapman, Michelin star chef, goes on the Calcutta Walks Food Trail
Jane's Walk Adda Report… the way forward.
Calcutta Walks would help all to take the stride towards making of a brighter Kolkata.
29th June, 2013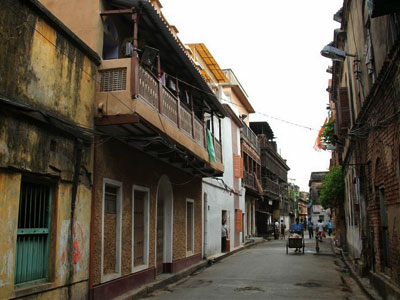 20th June, 2013
Nidhi Dugar Kundalia's narrative on Calcutta, her in law's place, which she shares with Goddess Durga.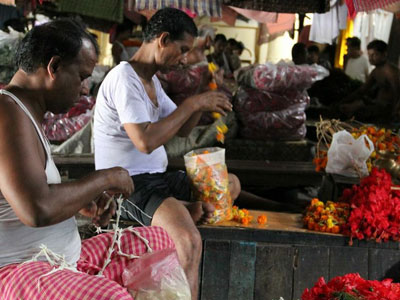 6th May, 2013
Unknown city found on foot
48,776
Cups of cha consumed